ABOUT THE MUSEUM / Staff

Tsovinar Petrosyan is the founding Director of the museum. She has graduated from the Department of History of Yerevan State University and has worked for regional newspaper "Vorotan". In 1989, she initiated the foundation of history museum in Sisian. Ts. Petrosyan was awarded a Gold Medal of Ministry of Culture of RA.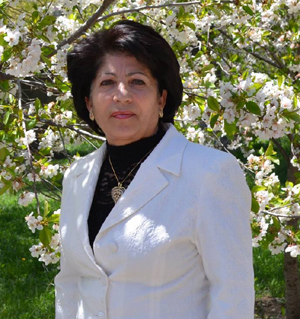 Ts. Petrosyan, Director of the Museum
The Staff of the Museum is small in number. The success of all undertaken activities is based on their love and devotion to the work, and the atmosphere of mutual trust, and their aspiration for not becoming a cultural periphery.
Anna Sargsyan Curator of the fund of the Museum

tel. /098/093-16-06